16.01.2010 Virtual v4.0b3 has been released
15.01.2010 Virtual v4.0b2 has been released
13.01.2010 Virtual v4.0b1 has been released
VirtualC64 4.0 (Beta 1) is ready for public beta testing. It can be obtained from the GitHub releases section or by clicking the link above. Feeback is very welcome. If you encounter any problems, please open an issue on GitHub.
10.01.2010 v4.0 (Beta 1) will be released shortly
It has been some time since Virtual 3.4 was released and there have been no updates since then. One reason for this is that I have been working intensively on vAmiga during the last months. Another reason is that I added a lot more new features to the new version than originally planned. This took its time. But as of today VirtualC64 4.0 is nearly finished and ready for beta testing. We are happy to announce that the first public beta release will be available within days.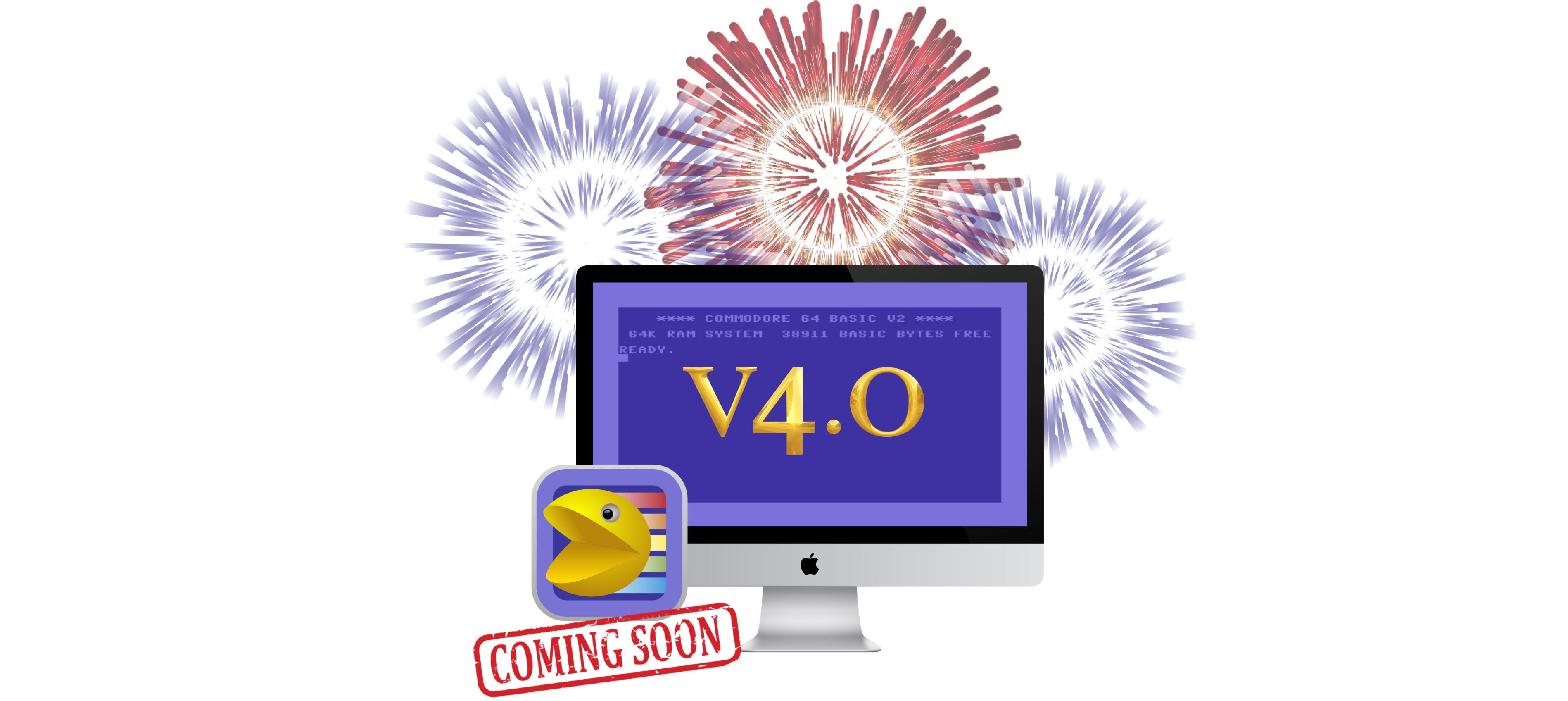 25.11.2020 No ARM support in v3.x series
Please note that VirtualC64 3.4 is not compatible with Apple Silicon Macs will probably never be. However, we are working on ARM support in v4.0 which is going to be released soon.
18.11.2020 Third-party game pad support
At the moment, VirtualC64 is still lacking support for some popular game controllers. Since I can only make the necessary code changes for devices in mypossession, I have created an Amazon wishlist containing a number of yet incompatible devices. If you want to have another controller supported, please let me know the exact model name. I will then add it to the wishlist, and with a bit of luck, a noble donor will be found who will order the device.
2.7.2020 VirtualC64 3.4 released
This version will probably be the last in the 3.x series. For the upcoming version 4.0 I plan to backport large parts of code from vAmiga. This will lead to major changes that will not only affect the internal code base but also the user interface.
5.3.2020 New web site in place
The old web page is gone for good. I replaced it by a new template scheme which allows me to publish in a more blog-style manner.